AN ITALIAN TRADITION.
AN INTERNATIONAL COOPERATION.
Uan Zheng Enterprise CO., Ltd company was established in Taiwan in 1992 as a manufacturer of medical devices and furniture for the domestic and Asian markets. In 1996 they began a co-operation with a consulting R&D Italian team to enter the healthcare industry by developing innovative products.
In 2001 Uan Zheng founded another company Honk Ky Co., Ltd in Vietnam specialized in the production of hospital beds. In 2006 Honk Ky company with the expertise of the R&D Italian team was able to design and create homecare product lines specific for the European and for other international markets.
The global success achieved, the development of additional healthcare devices and the possibility to expand to new potential overseas markets lead to a stronger partnership with the Italian team and to the decision to create a new company together, called Rehab Italian Design, in 2014.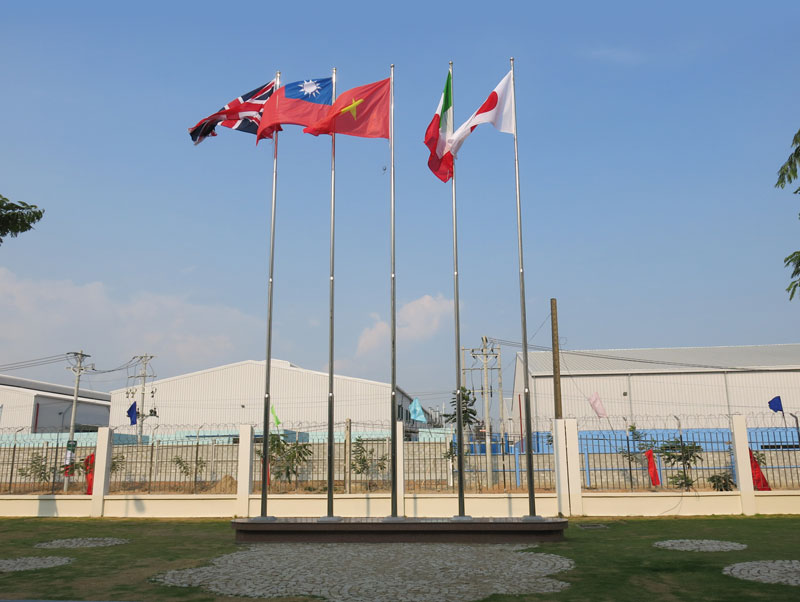 Italian Rehab Design is the final outcome of more than 20 years of experience and expertise by its partners in the healthcare industry worldwide.
To carry out this new important project, Rehab Italian Design highly productive plant of 60,000 sqm officially opened in Vietnam in April 2016.
The strategic ODM manufacturing in Asia, while maintaining the Italian design and the highest European quality standards, will allow the development of healthcare and homecare products specific for the needs and demands of the different international markets.
Our mission is to focus on constant research and development of medical devices with the primary goal of improving the quality of life of end users globally.